Wow, things have been accelerating in my world --- how about yours?! We are in the midst of building a new website ... today's new e-zine design is the look of things to come. We also started two new programs this month … an online version of my Fundamentals of Interactive-Graphics course and also my premium Biz and Life Accelerator (incubator that focuses on both the outer world tools of using an online biz model and the inner world skills of aligning your energy and mood via Law of Attraction and Soul Integration techniques). I am thrilled with how both groups are proceeding!
While my golf game is sadly nothing to report on (I still have hope!), I have managed to fit in some more painting. Here are the latest: I am being oh-so-creative in giving them 'number' names: hence Painting Number Eight and Painting Number Nine. They continue to be a mix of my interactive-graphics and law of attraction influences.
Also fit in a trip to San Francisco to take in a workshop from a researcher and trainer that I have admiration for: Allison Armstrong. Allison works in the area of men and women studies and her foundational workshop is called "Celebrating Men and Satisfying Women". Several friends, colleagues and clients have attended her trainings so I finally had a chance to experience it myself. This issue's article weaves experiences from Allison's course plus some of the other things that have been happening on my consciousness edge lately … as I examine the 'Hero and Queen Archetypes' and Law of Attraction. Hope you enjoy!
SHIFT-IT ONLINE GROUP®
7-week Webinar Course: Saturdays, Jan. 15-Feb. 26, 2011
Christina's foundational course --- that grounds you in the philosophy and tools of SHIFT-IT! Join like-minded people from around the globe in this leading-edge transformational experience. Heal your past, process your present and create your best-case scenario future. Learn fundamental Law of Attraction principles to shift your professional and/or personal life … now and for years to come. All in her pioneering 'graphic coaching' style – using the power of visuals to Become Your Next Self. Offered Only Twice a Year.

Full Details and Online Registration


SHIFT-IT COACH CERTIFICATION®
Online: April 5 – June 7, 2011, plus Client Hours
* Pre-requisites: SHIFT-IT Online & Fundamentals of Interactive-Graphics

Calling progressive coaches, therapists and other helping professionals! Easily and expertly learn how to work visually with your own coaching and therapy clients using Christina's proven, highly effective SHIFT-IT Graphic Coaching Process® and suite of 17 visual maps. This leading-edge professional skills training provides expert instruction, polished materials AND marketing support to rapidly enhance your new or existing practice – plus membership in a growing global community of practitioners committed to individual and societal change. Apply now, next global cohort forming.
Details and Online Application
***Save Significantly Before Dec. 10th!


FEATURED ARTICLE:
THE HERO & QUEEN ARCHETYPE AND LAW OF ATTRACTION
(Now Recorded!) To Listen to My Audio of This Article, Click Here
Watching one's own consciousness is a funny thing – its often only in hindsight that we understand what has been happening to us and the transition that we just went through and are perhaps still navigating.
I've been through a fantastic journey these last 7 years as I left my life as a graphic facilitator and graphic recorder in San Francisco to build my passion in the new niche of 'graphic coaching' … and an even narrower niche in my SHIFT-IT work (helping people shift their worlds and energies via deep thinking and energy work).
Along the way, I've had to grow myself in order to help manifest my Vision. Natural constraints emerged along the path and there were opportunities to rise to the growth challenge (or succumb). Lots of tests – to walk one's talk and live one's values … the classic hero's journey ala Joseph Campbell or Carl Jung.
Having navigated a good stage of my own journey (and it of course continues) I now have the distinct pleasure of assisting people on their journeys. Teaching them the interactive-graphics techniques that have served me so well in my work with groups and individuals. The online model that enables me to live on a beautiful west coast island, yet connect with like-minded people across the globe. And the inner work methods that help me to persevere and prosper despite my fears and vulnerabilities. These things are very attractive to certain people … other heroes navigating their own unique journey who want and need quality assistance.
The Hero Archetype:

In the preceding paragraphs a strong archetype has been evoked – that of the hero. Archetypes are universal symbols that stretch across cultures … that stir our imaginations and energies. While it is universal, the hero archetype has a decidedly masculine energy to it … whether it is occurring inside a man or a woman. That of the individual setting out for an unknown destination … and in the myths they usually find themselves returning (after a curvaceous series of twists and turns) back to the home location that they originally left. Just like I have in returning back to my birth province of British Columbia.
Side Note: In tarot, this character and journey is often alluded to as the 'the fool's journey'!
The Queen Archetype:

I personally love the hero archetype and obviously resonate with it (as so many of you do too). However another strong archetype is rising to the forefront of my consciousness and she is decidedly feminine: The Queen. The one who stayed home to benevolently manage the realm while the hero was gallivanting around! In tarot, I particularly resonate with the Queen of Cups.
Side Note: The latest Robin Hood movie with Russell Crowe and Cate Blanchett carries this energy – with her in the strong Maid Marion role. Also, for a thoughtful blog post on the queen energy and archetype, click here.
Just like the Hero, this archetype can occur within a man or a woman, as we all have our masculine and feminine energies within us (or anima and animus as Jung conceptualized them). I'm not as familiar with this archetype as the hero … but I am beginning to get 'whiffs' of her … and I like her! To me, this energy is about being a grounded and fair person. Of being confident and comfortable (and caring) in my abilities, power and role in the world. Of doing good, helping and assisting and also having a dignity, grace and respect for myself.
I'm uncomfortable with the 'over' or 'above' feel that the queen energy might have mixed in with it, at least at first glance … perhaps a hold over from the power struggle energy of real queens and monarchs in the past (Elizabeth I of England comes to mind … another great role that Cate Blanchett brought to the silver screen). However, there is something in the Queen archetype that regular people like myself can harvest for good effect. And I'm currently in a quest to understand that.
Side Note: Relationship researcher Allison Armstrong has a 'Queen Workshop' in her series of partnership trainings … I'm registered to take it in March. Here's a video clip from a few years back with Allison discussing her take on the queen, as well; as other feminine archetypes: click here.
Archetypes and Law of Attraction
So, you might be asking … 'why are archetypes useful' and 'what do they have to do with Law of Attraction' methods?! I'm glad you asked!
Archetypes are useful because they are shortcuts to accessing different types of energy. Law of Attraction is all about being aware of the energy you are emitting – because what you emit is what you attract. Like attracts like.
There are all kinds of archetypes … some of them useful or beneficial and some of them not (victim, martyr, judge, prostitute, problem child, etc). It can be very helpful to become aware of the positive archetypes that you resonate with. And to use these archetypes to 'find the feeling place' of what that stance or way of being in the world feels like … so you can consciously choose to emit that energy and hence attract things that match it into your life.
I invite you to pay attention to the movies and stories that positively hook you --- and look for the archetypes that might be present. This will give you clues about archetypal energy that is important or relevant to you and your hero's journey. Also, notice the negative archetypes that you also might be hooked into and decode what the balancing or opposite archetype might be (the flip). Imagine yourself in this balancing energy – being it, feeling it, living it. This will help you emit and evoke this energy and tell the universe to bring you more of it!
Thank you for letting me share the archetypes that are personally resonating with me right now. I look forward to hearing which archetypes you are connecting with and attracting from!
Blog Comments: Thoughts? Reactions? Have something to add? Click here to leave comments and read those left by others.
Audio MP3s of Past Articles: Click Here
©2010 Christina L. Merkley
WANT TO USE THIS ARTICLE IN YOUR E-ZINE OR WEB SITE?
You can, as long as you include this blurb and a functional link to my site:
Christina Merkley, "The SHIFT-IT Coach" and creator of the SHIFT-IT System®, is a Visioning and Strategic Planning Expert specializing in Visual Thinking and Law of Attraction techniques. Based in charming Victoria, British Columbia, Canada, she works deeply with individuals, partners and conscious businesses to define and manifest what they truly want. And, trains other helping professionals in her innovative ways of working. For more information visit: www.shift-it-coach.com


GET COACHED BY CHRISTINA
Ready for your SHIFT? There is a HUGE TRANSITION going on in the world today both at a spiritual and physical level. Many people are feeling the call to ascend to a crisper, cleaner and more soul satisfying life - are you one of them? Enlist me as your personal transition aid. Define your vision, bust through your interfering resistance and start taking action. Pioneering Graphic Coaching and Law of Attraction methods.
LEARN GRAPHIC FACILITATION & GRAPHIC COACHING SKILLS:
Are you a helping professional with a creative bend? Are you intrigued with the visual way I work with my clients? I've trained hundreds of facilitators, consultants, trainers and now coaches, counselors, social workers, etc from around the globe. Learn fundamental graphics skills that you can use in your own work with groups and individuals. Come join the graphic tribe!
JOIN THE GLOBAL COMMUNITY OF GRAPHIC COACHES: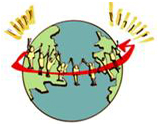 Do you use or want to use visuals in your professional work with individuals? Working graphically is an extremely powerful way to boost the effectiveness of your craft. Come join my complimentary Facebook group called The Global Community of Graphic Coaches (GCGC). Communicate with like-minded peeps, post and share photos of your work, and receive feedback and support. Great way to stay connected!
Click here to connect with GCGC.


ABOUT CHRISTINA MERKLEY:
Christina Merkley
The SHIFT-IT Coach & Interactive-Graphics Mentor

Christina Merkley is The SHIFT-IT Coach. Creator of the SHIFT-IT System®, she guides individuals, partners and conscious companies in defining and getting what they really, really want.

A teacher of Law of Attraction, she is also an expert in visual meeting techniques, strategic planning and visioning: having worked for such notable companies as BBC, Readers Digest Funds, eBay and Stanford University. After a move from San Francisco, she now lives in charming Victoria, British Columbia, Canada - where she maintains a vibrant coaching, facilitation and training practice.