A NOTE FROM CHRISTINA:


Just wanted to take this opportunity to wish you and yours a wonderful holiday season ... full of hope, love, good cheer and, if you are so inclined ... creativity, color and lots of juicy markers!

To further aid you with your prep for 2014, this issue's article is my annual share of a Mini SHIFT-IT Retreat, with 4 visual maps and instructions on how to conduct a fun personal visioning and planning retreat for yourself over the holidays. Enjoy!

I've been doing some visioning and planning myself lately. Always on the lookout for techniques, methods and systems that aid people in SHIFTing their lives ... I'm diving into a modality called BodyTalk. It's a very extensive consciousness-based protocol for mind/body/spirit integration - working WITH a client's own innate wisdom (cause your own Higher Self knows you best!).

I'm blending it with my Visual Coaching and SHIFT-IT work. As an aid to identify then soften and soothe the blocks, resistances and miscommunications that interfere with you manifesting what you say you want!
Opportunity for Local People (or those who want to travel):
As is often the case when I add a new method to my toolkit, I'm gifting sessions for a limited time (for this BodyTalk methodology, I have 50 in-person gift slots to offer on a first-come, first serve basis at my downtown location). If interested, contact [email protected] to put your name forward.
Have a wonderful holiday season and I look forward to connecting with you again in 2014.
Yours in SHIFTing IT,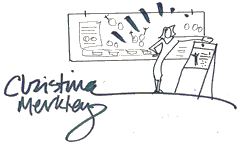 Christina Merkley,
The SHIFT-IT Coach
and Interactive-Visuals Mentor
HIGHLY RECOMMEND HER COURSES AND CAN VIRTUALLY GUARANTEE YOU WON'T BE ABLE TO STOP AT JUST ONE!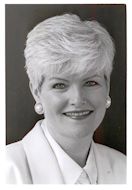 Anne Marie Turnbull

"I was first exposed to working visually in 2010 when I began to cast about for more interesting ways to engage leaders in the wide variety of offsites that I lead. After reading a number of books and applying general concepts, I knew that I would benefit from some more structured "hands on" learning. Enter Christina Merkley. I started with her beginning course and was hooked!
Fundamentals of Interactive-Visuals was an incredibly rich learning experience. Christina's intellectual generosity is unparalleled. She not only skillfully taught the basics but also shared tips and tricks to accelerate my learning. Critical for me as I am not a natural artist! There had been icons that I had consistently struggled with and one particular session broke my logjam. My facilitation clients have proactively commented on the power of my visuals to focus and enable their conversations that matter.
Magic Marker Mastermind was my next opportunity to further stretch. While the calls were a great way to get feedback and to share insights, I found the real-time, 'at the wall' retreats invaluable for application and experimentation. A fertile environment for breakthroughs of which I had many!
Emboldened by success with facilitation clients, I decided to pursue using visuals with my coaching clients. While I often found myself drawing in sessions, Christina's approach is more deliberate and intentional. I enrolled in Visual Coach Certification (which I'll finish next month). The three coachees that I have taken through The SHIFT-IT Visual Coaching Process® were extremely positive about this inner work/outer work framework and the power of the visuals to spur deeper thinking.
I cannot speak highly enough about Christina and her programs. She is truly a pleasure to work with. She lives what she teaches and coaches. Her openness, generosity of spirit, creativity and resourcefulness are a pleasure to experience and a model to emulate. I highly recommend her courses and can virtually guarantee that you will not be able to stop at just one!"
Anne Marie Turnbull
President, AMT Associates
Oakville, Ontario, Canada
www.amtassociates.ca

SHIFT-IT SCHOOL: UPCOMING COURSES
Magic Marker Mastermind
Jan. 16 - June 24, 2014 (includes three retreats)
Visual Skills & Biz Development Incubator For Process Professionals
Serious about up-leveling your process skills and career? Give yourself a powerful development gift --- learn and progress with Process Professionals united by a shared mission to effectively use Interactive-Visuals with groups and individuals. Develop your brand, signature style, visual and biz competencies and overall confidence, whether you are internal in an organization or have an independent practice, business or content area. Unique, one-of-a-kind experience with great return on investment!
Just 5 Spots Left
DEADLINE TO APPLY IS TODAY: DECEMBER 20th!
Full Details and Online Registration
Pre-requisite: Fundamentals of Interactive-Visuals (or equivalent experience)
SHIFT-IT Online
7 Weeks Online: Feb. 1 - March 15, 2014
Video Webinars: Saturdays, 10-11:30 a.m. Pacific
Ready to SHIFT?! Only offered twice a year! My signature coaching system - gets you what you next want whether professionally and/or personally. Develop a clear vision, unravel your resistance ... and rapidly take aligned action. Practical real-world strategic planning coupled with leading-edge inner wisdom --- all in my innovative 'Visual Coaching' style. Join this supportive online course with other like-minded SHIFTers from across the globe, includes The SHIFT-IT Home Retreat Kit® with 17 visual maps.
Full Details and Online Application Process
* Note: Pre-requisite for Visual Coach Certification
* Repeater Option available for those who have taken this program before and want to refresh.
Fundamentals of Interactive-Visuals (Online Version)
9 Weeks Online: Feb. 17 - April 23, 2014
Video Webinars: Mondays & Wednesdays, noon-1pm Pacific
Over 87% of your facilitation, coaching, training and consulting clients are visual thinkers - learn powerful visual skills to boost the effectiveness of how you work with them. This professional skills training (fully online) thoroughly covers custom studio work, visual recording, visual facilitation and visual coaching (the four main applications of working visually with groups and individuals) so you can add these powerful tools to your own process toolkit. This is the online version of my popular 3-day fundamentals training (no travel required).
NEW CLASS ADDED!
EARLY BIRD UNTIL JAN. 13TH (save big)
Full Details and Online Registration
* Note: Pre-requisite for Visual Coach Certification
* Repeater Option available for those who have taken this program before and want to refresh.
Visual Coach Certification
April 8 - June 10, 2014, Tuesdays, noon-1:30 pacific, 10 webinars
For coaches, therapists and other Process Professionals who work with individuals, couples or personal growth groups. This one-of-a-kind experience teaches you how to work visually with your clients and licenses you in our SHIFT-IT System® (17 visual maps as complete process or piecemeal). Join our amazing international cohort of Certified Visual Coaches® and add the power of Visual Coaching to your own practice.
Applications Now Being Accepted for Cohort 2014
Combo Packages and Plans Available
More Info and Online Application Process
Two Pre-requisites: SHIFT-IT Online and Fundamentals of Interactive-Visuals (or equivalent experience).
PRIVATE APPRENTICESHIPS & BIZ/LIFE COACHING
Online and In-person Options
Christina Merkley has some availability in 2014 for customized Private Trainings and Apprenticeships and Biz/Life Coaching. Excellent if you desire a fast SHIFT or prefer tailored, premium attention.
Email [email protected] to book Exploratory Chat with Christina to discuss your goals and determine which package best for you.
FEATURED ARTICLE:
HOW TO DO VISIONING OVER THE HOLIDAYS
To Listen Or Download Mp3 Version of This Article, Click Here
Whether you've been doing personal visioning and planning work for a while, or are new to it, we can all benefit from doing a Mini SHIFT-IT Retreat every once in a while: checking in on how our life is going and what mid-course corrections we might want to make.
Ideal times to conduct a mini retreat are late December / early January when a brand new year is upon you, when you have some vacation time to step out of your usual existence, or the anniversary date of a particular event or coaching alliance (for example, clients will often do a review session like this on the anniversary date of their initial SHIFT-IT retreat with me to freshen things up).
The Benefits of the Mini SHIFT-IT Retreat:

These quick little retreats help you quickly appreciate what you have accomplished (what you've already manifested and attracted) - as well as identify what's next brewing on your horizon --- and the outer and inner shifts you will need to make to get there. They put your life into perspective. Giving you relief, satisfaction and an organized feeling -knowing you have taken a step to deliberately create what you want (not what you don't want).
How To Do a Mini SHIFT-IT Retreat:
Set aside at least 90 minutes where you can be alone and relaxed. Have paper and pen handy (and print off my Mini SHIFT-IT Retreat Tools ... link below). Relax. Put your feet up. Some good music on. Kick back.
1. Gratefully Acknowledge What You Have Received:
The key to receiving is 'having'. Before you embark on new visioning work, think back on what you have already received. Look back on your previous year. What have you received? What has come your way? What did you get? What was once a dream or desire that has now materialized? We can SO quickly forget what we have received and just move onto what we next want. Instead, write down your answers. SEE what you have indeed received. Gratefully acknowledge that you do receive (and plenty!). When you do this you tap into the energy and vibration of 'having'. That attitude of gratitude vibe goes out into the world and transmits a special kind of message. Attracts more 'having' back to you.
2. Make Peace With Your Present State
A lot of people who do visioning work get themselves bent out of shape - I've been guilty of this many times myself. We get so focused on our desired future that our present circumstances frustrate us. The more we can accept and make peace with our present state the better. By accepting I don't mean that you give up or stop desiring improvements. Just that you soften your energy around your now. Go into where you are. Accept it. Like it. Appreciate the role it is playing (as a necessary transitional bridge). Manifestation and change can take time, depending on what you are starting with and what you desire. Make the process easier by being ok with your present while you take steps to ensure a more satisfying future.
List out where you are now. How do you feel about your now? What is most up or down for you? What crossroads are you standing on now? What issues are stirring you up the most? What areas of life are doing well? Not doing well?
3. Focus on What You Now Desire:
Our wants and desires are alive and fluid and always changing. Take a moment to reflect on what you now desire. Given what you have already accomplished and where you currently are, what do you want for yourself now? As my favorite Law of Attraction teachers Jerry and Esther Hicks say "What rockets of desire have now been launched?"
What do you want the year ahead to hold for you? What do you want to manifest? What changes do you want to occur? Write out your answers. See what evolutionary nudges you are getting. List the whispers you are receiving about what is next for you. Get it down on paper! Even if it somewhat scares you because of its boldness or chutzpah! Don't censor. Give it it's first breathe of life by putting it in writing.
4. Flip Your Negative Thoughts:
Negative companions usually follow quickly on the heels of visionary thoughts ---- as soon as our rockets of desire are launched, bazookas get pulled out to shoot them down. Write down your instantaneous reactions to your list of wants. Notice your instant positive reactions and welcome them. Then, notice what negative thoughts come up when you write out what you want? What contradictory thoughts do you hear - doubts, uncertainties and self sabotage?
Capture in writing all of these negative reactions and then do the work of finding a better feeling thought to counter them - FLIP IT - FLIP IT GOOD!. Make the effort to change your internal programming - even just cleaning up one little degree of resistance can have a huge impact on your overall trajectory.
5. Identify and Take Your Next Steps:
When you get aligned with what you really, really want (your Personal Vision) certain things, people, places and steps will naturally start to emerge. Pay attention to the thoughts that swiftly follow FLIP IT work - the ideas, inklings and intuitions about what to do next.
What ideas do you get about easy, natural next steps? Given where you are and where you want to go, what little things can you begin to do to close the gap? What will make movement towards your goals that you can begin today? Write down your next steps and put accountability dates to them. Put them into your calendar and schedule. Find a support buddy, mastermind group or private coach to support and guide you.
Access to Mini SHIFT-IT Retreat Instructions and Maps
I've created several maps plus a detailed instruction booklet to guide you in doing the steps outlined above (I'm sharing them with you, my loyal SHIFT-IT e-Zine readers, as a New Year's gift!).
DOWNLOAD MAPS AND INSTRUCTION BOOKLET HERE
Happy SHIFTing everyone and keep telling your new 2013 story until it becomes your norm and your new vibration!
---
Blog Comments: Thoughts? Reactions? Have something to add? Click here to leave comments and read those left by others.
For the full SHIFT-IT e-Zine Archives: Click Here
For the full SHIFT-IT Audio Library (mp3): Click Here
©2013 Christina L. Merkley
WANT TO USE THIS ARTICLE IN YOUR E-ZINE OR WEB SITE?
You can, as long as you include this blurb and a functional link to my site:
Author's Bio: Christina Merkley, "The SHIFT-IT Coach" and creator of the SHIFT-IT System®, is a Visioning and Strategic Planning Expert specializing in Visual Thinking and Inner Alignment techniques. Based in charming Victoria, British Columbia, Canada, she works deeply with individuals, partners and conscious businesses to define and manifest what they truly want. And, trains other process professionals in her innovative ways of working. For more information visit: www.shift-it-coach.com and www.visualcoaches.com
EXPERIENCE SHIFT-IT COACHING NOW:
In the scheme of things, life is short. It's a shame not to live it in alignment with who you truly are. We have successfully SHIFTed to a life of authenticity, creativity and abundance that is aligned with who we truly are.
Let us assist you in doing the same via private mentorship. We specialize in individuals who need to get their 'special it' into the world (entrepreneurs, biz owners, team leaders, teachers, consultants, facilitators, trainers, coaches, therapists, visual practitioners, etc.).
We coach you to build/enhance your internal or external practice or small business (including identity/brand, biz basics, creation of effective offerings, necessary systems (tech and socio) and marketing & sales). As well as having a satisfying personal life of supportive family, friends and community. Stop splitting your energy - create a congruent life that truly works for you!
ADD "WORKING VISUALLY" TO YOUR OWN PROCESS TOOLKIT:
Are you a process professional with a creative bend? Are you intrigued with the visual way we work with our clients? We've trained hundreds of facilitators, consultants, trainers and now coaches, counselors, social workers, etc from around the globe. Learn fundamental visual skills that you can use in your own work with groups and individuals. Come join the visual tribe!
Christina Merkley
The SHIFT-IT Coach &
Interactive-Visuals Mentor

SHIFT-IT Coach, Inc. is a boutique training and coaching company specializing in visual process work for groups and individuals. Founded by Christina Merkley, pioneering Visual Facilitator and Coach, we work deeply with individuals, partners and conscious businesses to define and manifest what you really want. We also train Process Professionals from across the globe in our innovative ways of working. For more information visit www.shift-it-coach.com and www.visualcoaches.com.
IN THIS ISSUE:
>>Featured Article:
How to Conduct a Mini Personal Planning Retreat Over the Holidays
---
CONNECT WITH US:
---
BLOG ENTRIES:
Looking for more rich, SHIFT-IT content? Check out my blog for recent ramblings, resources and general interest features:
Neuroscience and
Working Visually
How Organizational Leaders, Consultants and Facilitators Can Use Interactive-Visuals
How Content & Process Professionals Can Use Interactive-Visuals
The Merits of In-Person vs. Virtual
The P Words of Your Professional Practice: Process & Positioning
Click here to read the SHIFT-IT Coach blog.

---
EZINE ARCHIVES:
Browse past issues here.
Listen to the ezine here.


---
FEATURED PRODUCT:
The SHIFT-IT Home Retreat Kit®
---
Our Websites:
---
---