A NOTE FROM CHRISTINA: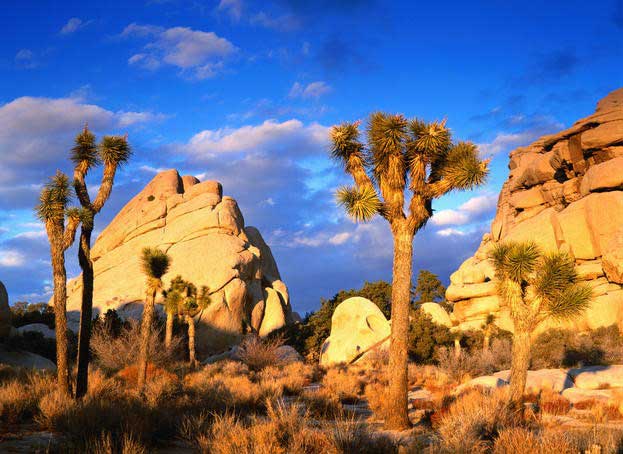 I'm technically on vacation (even though I'm holed up in the lovely Palm Desert Public Library writing this Zine until I can check into my latest hotel on my road trip).
I just spent a week in the California Desert of the Mojave Preserve ... right near the spectacular Joshua Tree National Park. It's the middle of August, so it is HOT, HOT, HOT (although the locals say its actually a cool year). Kinda makes me think of the old adage about mad dogs and Englishmen, but in this case it's a Canadian woman!
I'm in the desert for lots of reasons ... needed a vacation, wanted to get away, love road trips, feeling a little Jack Kerouac, etc. But primarily I'm here because of a conference called 'Contact in the Desert' that I wanted to attend. And, I did for the last 4 days, more on that in the article that follows ... it was TRULY WONDERFUL.

While attending the conference I stayed 20 miles down the highway in Twenty Nine Palms at The Harmony Motel. Three things attracted me to this hotel. First, the name (figured Harmony was right up my alley). Secondly, I read the bio about the owner, Ash Maharaj, who was once a change management consultant in South Africa but 10 years ago dramatically changed her life by buying this gem in the desert (if that isn't a SHIFT-IT story I don't know what is!).
And third, U2, my favorite band from my 'formative years' stayed here and took a ton of photos for their Joshua Tree album back in the 80s.  OMG!!! (that was my Inner Teenager having a freak out, hehe).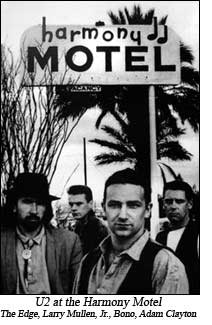 I've got a few more days until I return home. This weekend I'll be working with Sarah Moyle on the Whiteboard Video project (a little ditty to help me quickly explain who I am and what the breadth of my work is). Then it's back to JJ and hopefully some good Victoria, British Columbia weather (took a risk leaving home when we are in our own best weather season).
Yours in SHIFTing IT,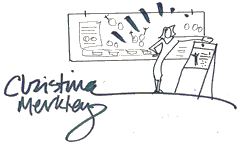 Christina Merkley,
The SHIFT-IT Coach
and Interactive-Visuals Mentor
DELIGHTED I SAID YES AND HIGHLY RECOMMEND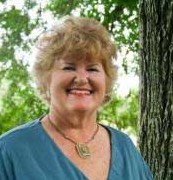 Michele Grace Lessirard
Spiritual Counselor /
Biz Coach

"Delighted I said "Yes!" to Fundamentals Interactive-Visuals. It exceeded my expectations. This online course was a whole lot of fun and nicely paced with the workbook and videos. My favorite bedtime reading for a quite a few nights plus my magic marker collection is getting a workout.
Christina's masterful teaching made it a comfortable deep dive into the he(art) of working visually with groups and individuals. Now I'm confidently integrating the skills she taught into my practice including creating my own visual templates. Clients love their maps and light up in their visual sessions. Highly recommend!"
Rev. Michele Grace Lessirard
Vero Beach, Florida, U.S.A.
www.MarketingForHealers.com

SHIFT-IT SCHOOL: UPCOMING COURSES


SHIFT-IT ONLINE
7 Weeks Online: Sept. 20 - Nov.1, 2014
Video Webinars: Saturdays, 10-11:30 a.m. Pacific

Ready to get what you want?! My signature coaching group – gets you what you next want in your personal and/or professional life. You develop a crystal clear vision, unravel your resistance ... and rapidly SHIFT your world. Practical real-world strategic planning coupled with leading-edge energy alignment --- all in my innovative 'Visual Coaching' style. Join this supportive community with other like-minded SHIFTers from across the globe. The SHIFT-IT Home Retreat Kit® with 17 visual maps is included, plus handy Repeater Option for those joining us again!
Registration Filling Now
Full Details and Online Registration
Note: Pre-requisite for Visual Coach Certification. FYI, Repeater Option available for those who have taken this program before and are ready for your next shift.
Fundamentals of Interactive-Visuals (On-Line Version)
9 Weeks Online: Oct 6 -Dec 10, 2014
Video Webinars: Mondays & Wednesdays, noon-1pm Pacific
Over 87% of your facilitation, coaching, training and consulting clients are visual thinkers – learn powerful visual skills to boost the effectiveness of how you work with them. This professional skills training (fully online) thoroughly covers the four main applications of working visually with groups and individuals so you can add these powerful tools to your own process toolkit: studio work (charts & videos), graphic recording, graphic facilitation and graphic coaching. This is the online version of my popular 3-day fundamentals training (no travel required). Attracts folks from across the English speaking world – your Graphic Tribe!
20 15 Spots Left:
Early Bird Before Sept. 8th
Full Details and Online Registration
Note: Pre-requisite for Visual Coach Certification. FYI, Repeater Option available for those who have taken this program and want another round.
PRIVATE SESSIONS WITH CHRISTINA
Distance and In-Person: Coaching and Training Sessions

Public dates don't work for you?   Or, not a group person? And/or prefer customized sessions tailored just for you and your situation?  Private Training (visual skills) and Private Coaching (advanced visual skills, business coaching, life coaching, energy alignment) either in-person in beautiful Victoria, British Columbia, Canada or via distance sessions by web conference and online scribing.
*Next Step: Exploratory Chat with Christina to discuss your needs and possible dates, write [email protected] to request.
FEATURED ARTICLE:
WHY I ATTENDED CONTACT IN THE DESERT
To Listen Or Download Mp3 Version of This Article, Click Here
Contact in the Desert is a conference dedicated to the wide-ranging fields connected to what is popularly known as UFOs. It was held (for the 2nd time) in Joshua Tree, California, U.S.A on August 8-11, 2014. And I attended, along with 2000 others from around the world. Why? Well, for a lot of reasons ... not the least being the"UAP" I experienced a few years ago (Unidentified Aerial Phenomena) ... which I'll share about later in this article.

Joshua Retreat Center:
The conference was held at the sprawling 400-acre Joshua Tree Retreat Center designed by Frank Lloyd Wright. I heard from folks who stayed onsite that Lloyd Wright's work looks cool, but unfortunately doesn't feel that way (turns out he wasn't great with temperature). While it was a trek down the highway I'm really glad I stayed at the super funky Harmony Motel (see my "Note from Christina" post about the connection to U2).
The temperatures were HOT (a treat for this Canadian) so I got some sun making my way from one speaker venue to another … thankfully most were housed indoors with the exception of some early morning and later evening events held in the sandy outdoor amphitheatre.

The crowd was very diverse, ranging from military, veterans, scientists, journalists, entertainment industry, contactees and many others with...


Erich Von Daniken, Opening Kick-Off
Photo: Bill Leyden (CITD FB page)
Click Here to Continue Reading
---
For the full SHIFT-IT e-Zine Archives: Click Here
For the full SHIFT-IT Audio Library (mp3): Click Here
©2014 Christina L. Merkley
WANT TO USE THIS ARTICLE IN YOUR E-ZINE OR WEB SITE?
You can, as long as you include this blurb and a functional link to my site:
Author's Bio:Christina Merkley, "The SHIFT-IT Coach" is a Visioning and Strategic Planning Expert specializing in Visual Thinking and Emotional Alignment techniques. Based in charming Victoria, British Columbia, Canada, she works deeply with individuals, partners and conscious businesses to define and manifest what they truly want. And, trains other Process Professionals in her innovative ways of working. For more information visit: www.shift-it-coach.com and www.visualcoaches.com

OUTER AND INNER COACHING: Distance and In-Person
In the scheme of things, life is short. It's a shame not to live it in alignment with who you truly are. I have successfully SHIFTed to a life of authenticity, creativity and abundance that is congruent with who I am. Let me assist you in doing the same via private coaching (either by distance or in-person).
My clientele are passionate individuals who deeply desire the manifestation of their Full Selves. Most want to get their 'special it' into the world (entrepreneurs, biz owners, leaders, teachers, consultants, facilitators, trainers, coaches, therapists, visual practitioners, etc.).
I employ a customized blend of both Outer (left brain) and Inner (right brain) approaches that get you firmly into the reality of what you want. Eliminate confusion, resistance and procrastination. Enhance clarity, alignment and flow.
Stop splitting your energy - create a congruent life that works for you and help the planet in the process!
ADD "WORKING VISUALLY " TO YOUR OWN PROCESS TOOLKIT:
Are you a process professional with a creative bend? Are you intrigued with the visual way I work with my clients? I've trained hundreds of facilitators, consultants, trainers and now coaches, counselors, social workers, etc from around the globe. Learn fundamental visual skills that you can use in your own work with groups and individuals. Come join the visual tribe!
Christina Merkley
The SHIFT-IT Coach &
Interactive-Visuals Mentor

SHIFT-IT Coach, Inc. is a boutique training and coaching company specializing in visual process work for groups and individuals. Founded by Christina Merkley, pioneering Visual Facilitator and Coach, we work deeply with individuals, partners and conscious businesses to define and manifest what you really want. We also train Process Professionals from across the globe in our innovative ways of working. For more information visit www.shift-it-coach.com and www.visualcoaches.com.
IN THIS ISSUE:
>>Featured Article:
Why I Attended Contact in the Desert
---
CONNECT WITH US:
---
BLOG ENTRIES:
Looking for more rich, SHIFT-IT content? Check out my blog for recent ramblings, resources and general interest features:
BodyTalk: An Intriguing Resistance Buster
More Spirit Animals: Otter Family and Heron
7 Tips to Build Your 50-300k Biz
She's Learning Important Contract Negotiation for Graphic Recording
What Abraham-Hicks Told Me on the Hot Seat
GOOD RESOURCE: Oprah's Interviews with Esther Hicks & Abraham
Click here to read The SHIFT-IT Blog.
---
EZINE ARCHIVES:
Browse past issues here.
Listen to the ezine here.


---
PRODUCTS:
Biz Basics For
Process Professionals Home Study Kit
The SHIFT-IT Home Retreat Kit®
---
Our Websites:
---
---