A NOTE FROM CHRISTINA:
The spring season is continuing to truck along nicely.

SHIFT-IT Online's current cohort is awesome --- tons of deep inner work being done with the Visual Maps with clarity and physical manifestations popping up already!

They are just moving into the final stages of SHIFT-IT ... moving from energy alignment into finalizing their action plans.
The Fundamentals of Working Visually cohort, sprinkled from across the globe, is also picking up speed. This week they organize their home studios in preparation for their first major assignment --- creating their first Studio Work piece (a visual mural used to 'push' selected information). Can't wait to see their creations when we virtually gather again on Monday.
| | |
| --- | --- |
| And, yesterday and today I've been conducting an in-person private SHIFT-IT Coaching Retreat with Susan H. ... who's travelled from the sandy banks of North Carolina to spend a few custom days with me. Susan's participated in various online courses over the last several years so it's been a delight to meet her face-to-face and spend some quality time together. Her specialty is mentoring and support of disability clientele, an honorable path I'm really pleased to assist with. | Visual Coaching At-The-Wall |
And, bringing an end to my busy work week ... tomorrow afternoon I'll be hosting a 90-Minute Info Webinar: Intro to Visual Coaching.

REGISTER HERE


With Visual Coach Certification 2016 right around the corner (starts April 5th) I've been fielding applications and answering questions about this cool niche within the visual niche.

Seemed a good time to do a drop-in webinar for those wanting to learn more about working visually with individuals, partners and teams.
So come on by at 1pm pacific online on Saturday ... see what Visual Coaching is all about, learn some tips for working with Visual Thinkers and get inspired to add visuals to your own process work. Only 25 live seats available (first come first serve at time of webinar). If you can't join us live or all seats are filled, register anyway to receive video recording as soon as it's available.
Finally, to top it all off, I've written this issue's article on an interesting and important topic called "bio hacking". With the increase use of technology in our modern world, our instinctual circadian rhythms are being impacted with serious consequences.
As my own work and life shift to a more 'virtual' existence, I'm learning how to balance those changes with certain intentional 'hacks'. See article below for an explanation plus helpful resources to point you in the right direction.
Yours in SHIFTing IT,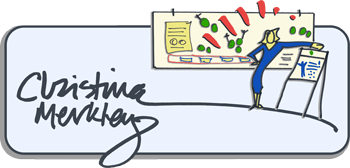 The SHIFT-IT Coach
& Process Skills Mentor
SHIFT-IT School: Classes, Products & Mentoring
For The Curious
INTRO TO VISUAL
COACHING:
90-Minute Drop-In Webinar

Tomorrow Afternoon:
Saturday, 1-2:30 pm Pacific


Only 25 Live Spots Available. First Come, First Serve at Time of Webinar.
*** Fully Recorded: If you can't join us live (or all spots are taken), register anyways to receive playback video ... Delivered as soon as it's available afterwards.

For Process Professionals Who Work With Individuals:
10-Weeks Online: April 5 - June 14, 2016
Tuesdays Noon-1:30 pm Pacific

For coaches, counselors, therapists and others who work deeply with individuals. Add the power and innovation of Visual Coaching to your professional practice. Includes advanced Visual Coaching techniques, use of my SHIFT-IT System® with your clientele (17 visual maps), guidance in the 'template-izing' of your own intellectual property, plus marketing and biz development support.

Available Separately or as
4-Course Combo: Apply Now



Two Pre-requisites: SHIFT-IT Online and Fundamentals of Interactive-Visuals (or equivalent experience).
For Beginners Or Repeaters:
FUNDAMENTALS OF WORKING VISUALLY®
Visual Skills for Process Work with Groups and Individuals
This professional skills training (fully online) thoroughly covers the four main ways of working visually: Studio Work, Graphic Recording, Graphic Facilitation and Graphic Coaching. Over 87% of your consulting, facilitation, training, teaching and coaching clients are Visual Thinkers - these powerful visual skills boost the effectiveness of how you work with groups and/or individuals. This is the online version of my popular fundamentals training (no travel required). Attracts folks from across the English-speaking world - your Visual Tribe! Fully recorded, if you miss classes or want to watch at a time more convenient for you.
Act By April 18th to Nab Early Bird
Just 20 15 Spots Left
IN-PERSON VERSION:
3 Day Intensive: June 2-4, 2016
Beautiful Victoria, British Columbia, Canada
Full Details and Online Registration
Note: Pre-requisite for Visual Coach Certification. FYI, Repeater Option available on Feb. class for those who have taken before and want to repeat as a guest (write us for coupon code).
For Visual Keeners:
MAGIC MARKER RETREATS ®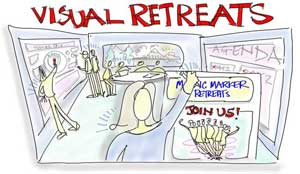 Getting your visual basics is half the equation - the other is competency and creation of a viable practice (whether you are internal or independent). This 2-day Boot Camp takes your visual practice to the next level: chock full of at-the-wall drills, project brainstorming (bring work for feedback and ideas), and identity/brand/financial coaching. Work your brain, your fingers and dissolve your resistance, all in deep community with Visual Practitioners.
Just 7 2 Spots Left
IN-PERSON:
2 Day Intensive: June 6-7, 2016
Victoria, British Columbia, Canada

Full Details and Online Registration
Note: Pre-requisite is Fundamentals of Working Visually (or equivalent experience). Each Magic Marker Retreat is a unique experience, come as many times as you like for continued inspiration and development!
FEATURED ARTICLE:
DO YOU NEED TO BIO HACK YOUR LIFE?!
To Listen Or Download Mp3 Version of This Article, Click Here.
Born in '68 I'm a Gen X'er. Sometimes I find myself wishing I was a Millennial ... oh, to be so fluid with technology having grown up a "digital native". But then I retract that wish because then I wouldn't have memories of life before computers, the internet, cell phones, wifi and social media! And those memories are precious.
Straddling Two Worlds: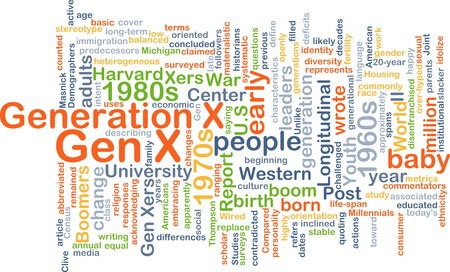 I value being born at a time where my generation straddles two worlds in their lifetime. It's challenging (to keep up with tech and stay relevant in an increasingly global market place) but it's also a blessing because I still retain a visceral sense of what real world connection is (to places, people and nature) AND its importance for human beings. Technology has changed very quickly but in many ways we as a species haven't. And that causes some real conflicts.
A Flip Flopped Lifestyle:
Slowly over the last decade, my lifestyle has become increasingly virtual. Where I used to travel and work in-person all of the time, I now primarily work online ... occasionally meeting face-to-face. The ratio has completely flip-flopped.
Increased use of technology can be very handy. Frankly I wouldn't have a business if the internet hadn't bloomed when it did. I'd never have been able to survive living in a relatively remote place with the unique niche I have ... I'm on a large island off the west coast of Canada).

However, as great as technology is, it also has its drawbacks. Drawbacks that have subtly snuck up on me that I'm now realizing I need to 'hack'.




A Positive of the Laptop Lifestyle
What Bio Hacking Is:
I'm relatively new to the 'bio hacking' concept but in a nutshell the premise is that our modern world is screwing up a bunch of natural conditions that human beings need in order to function properly. And bio hacking is about making subtle and sometime dramatic shifts to one's life ... to "hack it" so your human biology can operate better.
Light, Circadian Rhythms And Other Examples:
Let me offer an example to explain more. It's been about a century since indoor lighting has become commonplace in the more 'developed' areas of the world. Same goes for plumbing, central heating, and other amenities more or less. So in the span of less than a hundred years we have 'electricalized' our lives. And JP Morgan trumped Nikola Tesla as to which frequencies would run through our homes and it wasn't a good trump ... but I digress.
Human beings do not evolve or adapt as quickly as our gadgets do. Unfortunately a slew of modern illnesses have peaked during the last century too - which makes many researchers wonder about the causes and possible interventions.
As my lifestyle switched to using more electronics something also slowly happened ... my sleep and my mood changed (let alone the size of my butt). For a while I chalked that up to inactivity, stress and aging. However, in researching sleep I've come to also learn that ...
ARTICLE CONTINUED ON BLOG ... CLICK HERE TO VIEW
---
For the full SHIFT-IT e-Zine Archives: Click Here
For the full SHIFT-IT Audio Library (mp3): Click Here


Christina Merkley
The SHIFT-IT Coach &
Process Skills Mentor

SHIFT-IT Coach, Inc. is a boutique training and coaching company specializing in visual and energetic process work for groups and individuals. Founded by Christina Merkley, pioneering Visual Facilitator and Coach, she works deeply with individuals, partners and conscious businesses to define and manifest what you really want. Christina also trains Process Professionals from across the globe in her innovative ways of working. For more information visit www.shift-it-coach.com and www.visualcoaches.com.
IN THIS ISSUE:
>>Featured Article:
Do You Need To Bio Hack Your Life!?
---
CONNECT WITH US:
---
BLOG ENTRIES:
Looking for more rich, SHIFT-IT content? Check out my blog for recent ramblings, resources and general interest features:
[Info Webinar This Weekend] Intro to Visual Coaching
Visual Coach Certification Enhancements
Carolyn Ellis In Toronto Transforms Her Business (And Life) By Working Visually
Why Working Visually Is Powerful in Coaching and Personal Growth
Journalist Annie Jacobsen's Latest Book
Dr. Rita Smith: Corporate Leader Weighs In On Value Of Visual Coach Certification
Resources for Dealing with Stress and Trauma
For You: Mini Shift-It Retreat With 4 Visual Maps
Click here to read The SHIFT-IT Blog.
---
EZINE ARCHIVES:
Browse past issues here.
Listen to the eZine here.


---
PRODUCTS:
---
Websites:
SHIFT-IT Coach, Inc
www.shift-it-coach.com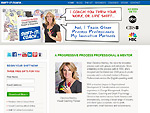 ---
---
Visual Facilitation
www.makemark.com